Sample Work
Over the last 15+ years, I have worked with a multitude of clients and for a variety of companies. Here is a selection of my more recent and relevant UX design projects.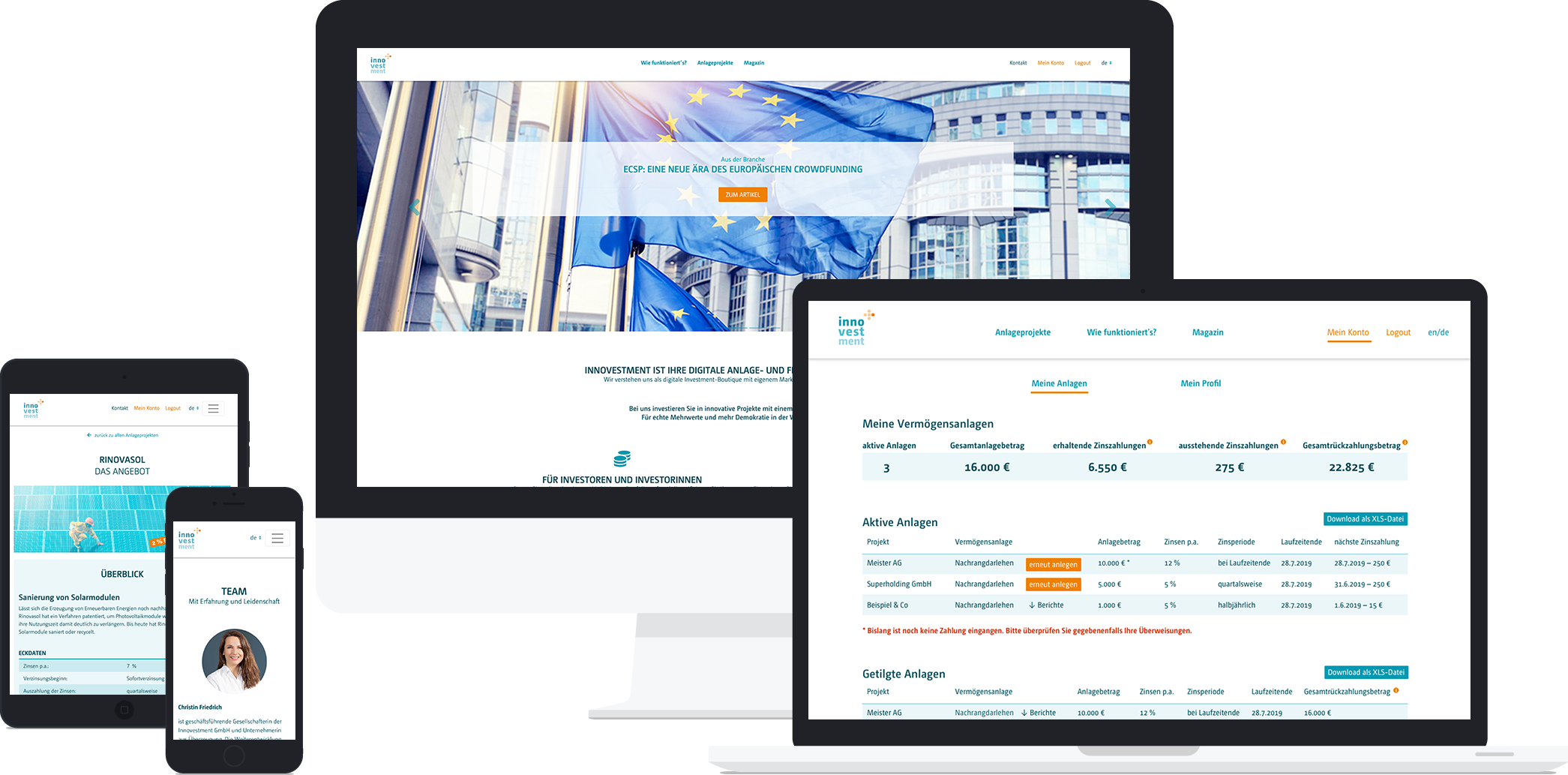 Innovestment
2019
Providing ongoing UX support; collaborated to recently rebuild the website and its investing tool from scratch.
Service
UX Design
UI Design
Branding
Design System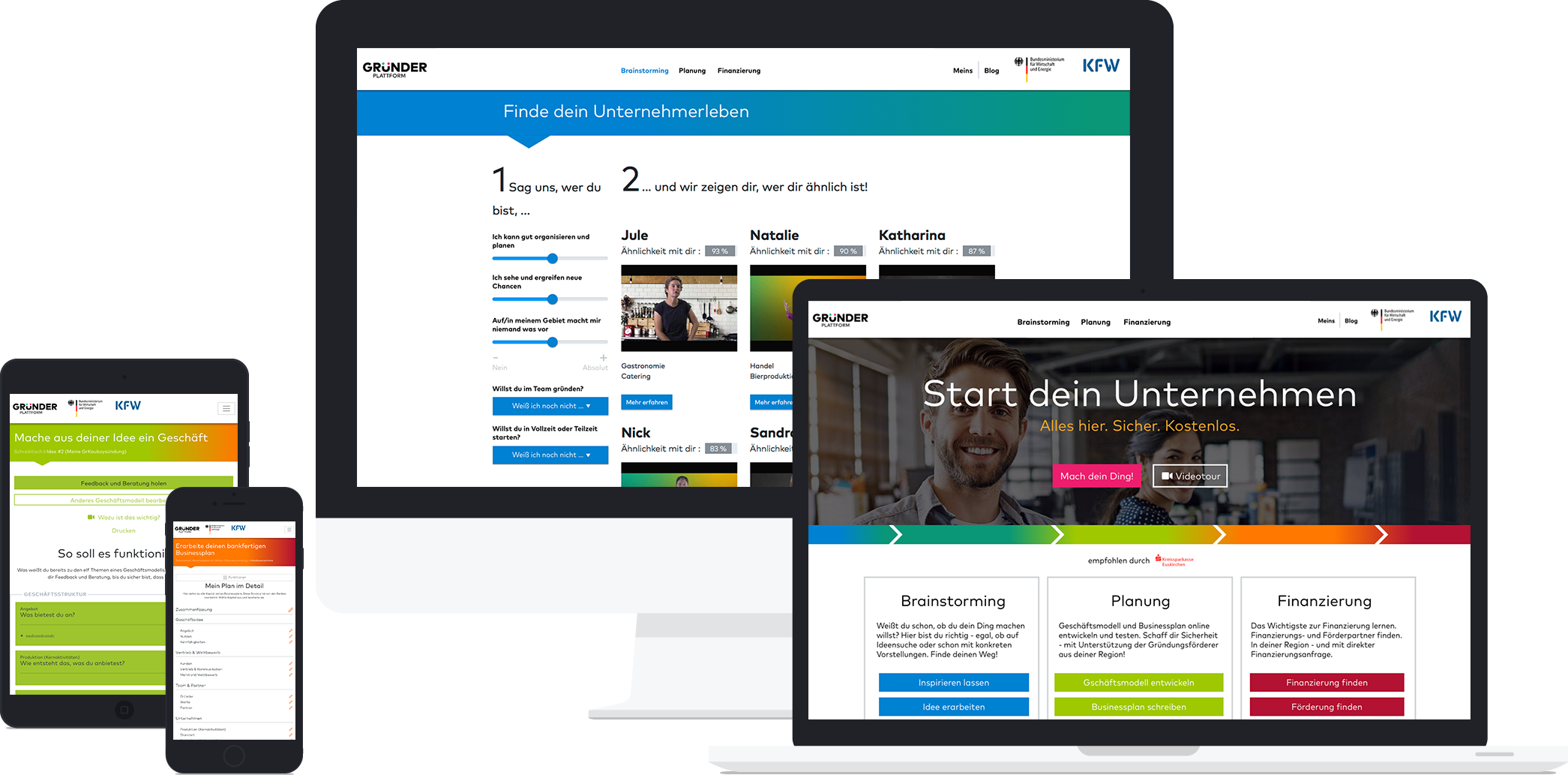 Gruender­plattform
2018
Refined and developed the design for a comprehensive support platform for founders stemming from a PPP with the German Federal Ministry of Economics.
Service
UX Design
UI Design
Templating
Design System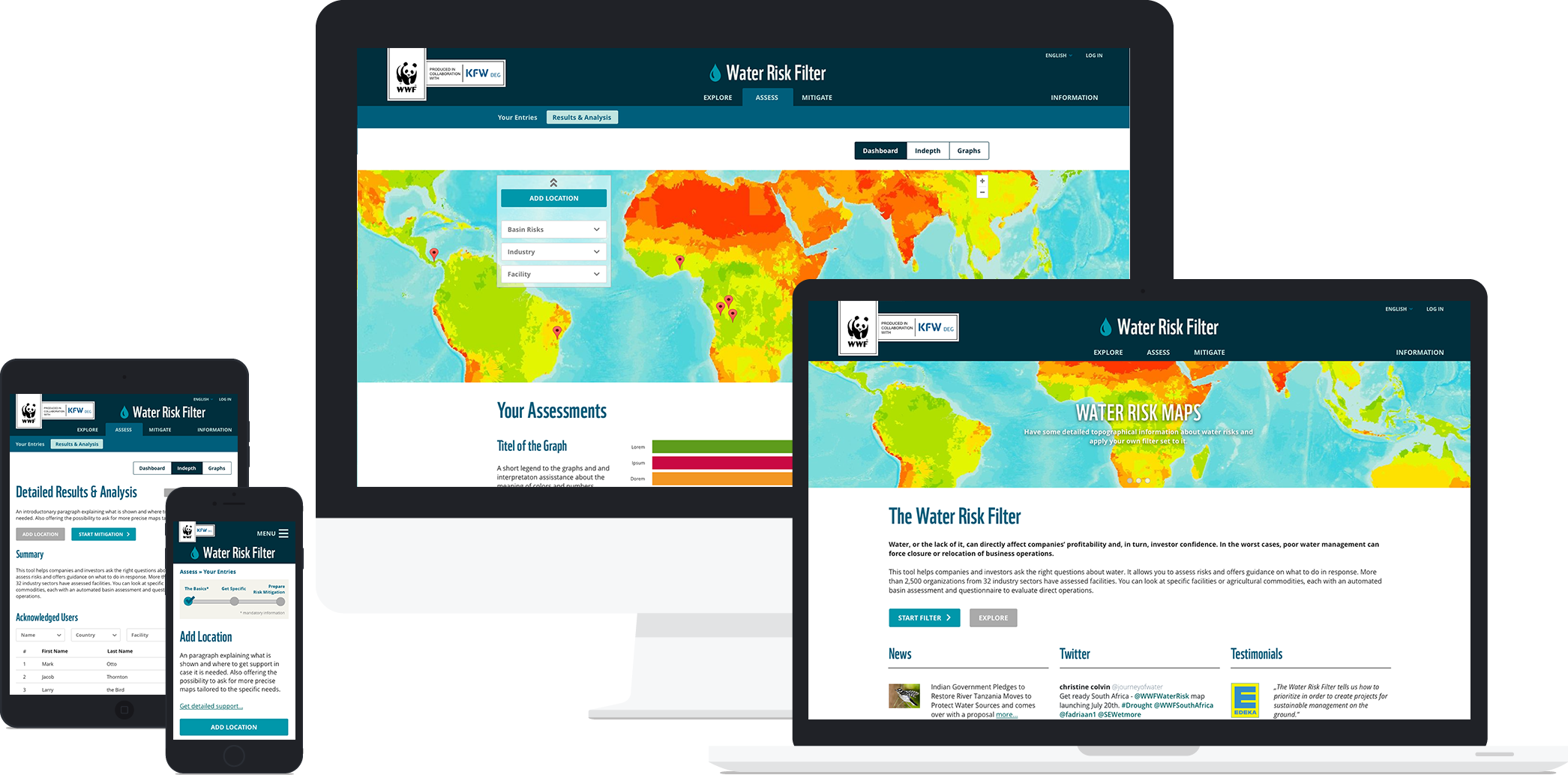 WWF – Water Risk Filter
2016
In rebuilding the B2B online tool "Water Risk Filter", I collaborated with the sales lead to rethink the overall UX concept.
Service
UX Consultancy
UX Design
Mobile Concept
Styleguide